---
---
Joined: June 2012
Location: Gotham
Contact:
---
Joined: June 2010
Location: The White City
Contact:
I'm in high anxiety mode as I have a massive opportunity to radically expand my business, but it's
very high risk
but also potentially very high reward.
I only have a week to pull the trigger either way. I'm in what my dad called "Panic Mode"
-Vader
---
---
He who takes no chances wins nothing.
---
Joined: January 2015
Location: Poland
Contact:
Well, you'll just have to calculate. If the risk means losing everything and the reward doubling your profits then that's a shitty deal. If it's more than double it depends on how much you really need that larger profit. Are you looking to buy a house or a bigger local for the business? Then probably that's a risk worth taking. But if it's just something that's great to have but not really necessary, I wouldn't say it's worth it.
---
Joined: June 2010
Location: The White City
Contact:
i have the option to buy a book of business 10 minutes from my current location that'd quadruple my net book size.
I'd have to take out a loan large enough it'd absorb almost all increased revenue for a decade. Probably around a million dollar loan. So I'd rely on new business more than ever to actually, you know, make money. If we don't grow how we want, or business stagnates (a recession hits in 5 years) I'm kind of fucked. there's a lot of other factors too.
On the other hand, I could take all the money I'd invest into this other location (minus the loan) and double down on my current location, staff the hell up, ramp up marketing significantly, and earn bigger bonus' due to higher growth for a smaller book.
so yeah i'm paralyzed by indecision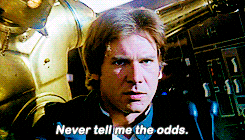 -Vader
---
Joined: January 2015
Location: Poland
Contact:
The second option is more safe but again, it depends on your needs. Can you be satisfied with lower profits? That's basically the gist of the matter. You'll need to calculate where you'll be (worst and best case scenario) if you double down on your current location.

You already know how risky (and potentially profitable) the purchase is.
---