Search found 6880 matches
by Ruth

June 18th, 2019, 6:58 pm
Forum: Entertainment
Topic: Last Film You Watched? VI
Replies: 3209
Views: 248578
Does it feel more cinematic than BR? Sort of like you could compare The Death of Stalin and The Favourite . Both being satire and quite dark while also striking that sweet sweet emotional cord. The latter has such a cinematic look and feel to it whilst the first mentioned looks like an episode of a...
by Ruth

June 18th, 2019, 5:46 pm
Forum: Entertainment
Topic: Last Film You Watched? VI
Replies: 3209
Views: 248578
Just got around to watching Rocketman (2019) . Lmao it shits all over Bohemian Rhapsody and then wipes the floor with it. It's genuinely so ahead of that film it actually sucks because BR's backlash probably turned many people away from this, and I think the awards won't want to shoot themselves in ...
by Ruth

June 18th, 2019, 12:53 pm
Forum: Entertainment
Replies: 1004
Views: 48946
Okay, so I haven't yet started The Leftovers (I'll probably jump to it before the weekend), but I am on episode 6 of Rome. All I got to say atm is that I love James Purefoy as Mark Antony and his sass
by Ruth

June 18th, 2019, 12:29 pm
Forum: Forum Fun
Replies: 480
Views: 56585
She did a written step by step tutorial when she had a sponsorship with Revlon I think. But yeah, I'd like to see her have a YouTube channel. She also has the right personality for it too. She comes across as very sweet and kind and her screen presence is great. I'd love to see what sort of product...
by Ruth

June 18th, 2019, 12:11 pm
Forum: Forum Fun
Replies: 480
Views: 56585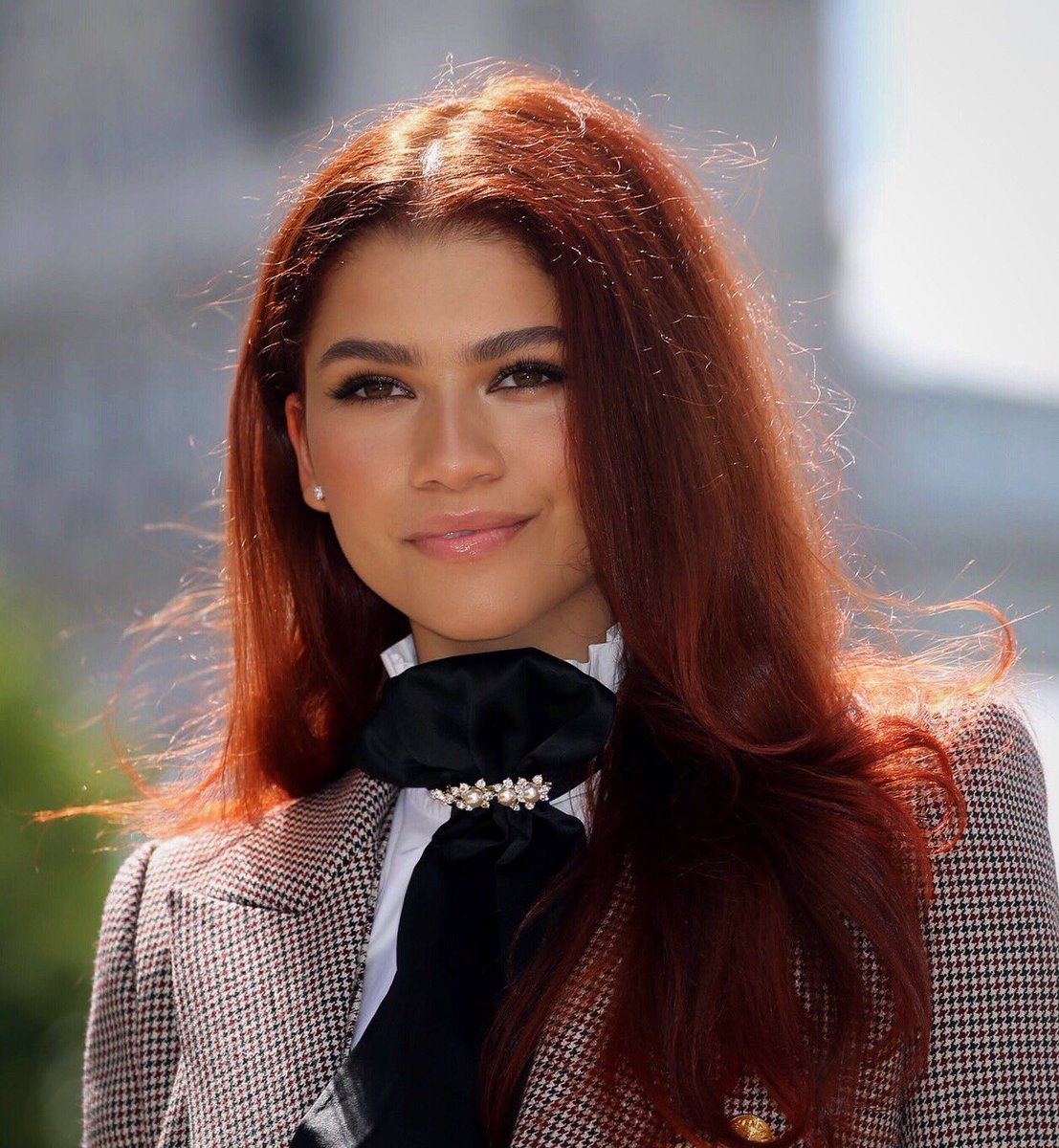 i kind of wish zendaya created a makeup youtube channel because i heard she sometimes does her own makeup, and uploaded eye makeup looks. our eye shape is not too dissimilar (or i'm going blind), and her makeup is always banger
by Ruth

June 17th, 2019, 7:55 pm
Forum: Entertainment
Topic: HBO's Euphoria
Replies: 8
Views: 897
i was not interested in this series but spontaneously decided to check the pilot out. it looks to be well made/produced but god, "self-important" is the accurate word for this i don't know if i'm already too old for this, but so far there's nothing of substance showing through. i mean Rue (aww i sel...
by Ruth

June 16th, 2019, 7:12 pm
Forum: Tenet
Replies: 2314
Views: 218254
Snaiper, it's what I meant when I said Tallinn was not a "metropolis" - by all means, it's the heart of the country, it's grown and become busy, but the infrastructure is just obviously not even comparable to the massive other cities/capitals of Europe, let alone to the US. Closing down a main road ...